Process Valves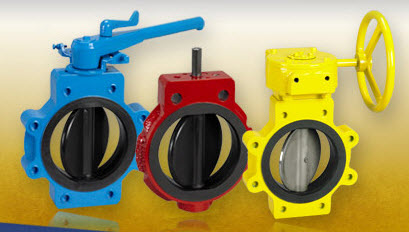 The Mosites Butterfly Valve was first manufactured in 1961 as part of a product line of corrosion/ erosion-resistant rubber products made by Mosites Rubber Company of Fort Worth, Texas. Incorporated in 1968 as Media Valve Company, our design concept of bonded elastomeric lined surfaces affords the end user an economical means of complete isolation of flow stream contaminants.
Our close association with Mosites Rubber Company assures us of constant access to the highest quality elastomeric compounds. Only foundry castings, miscellaneous steel parts and automation devices are supplied by outside vendors. All of the elastomeric compounds used by Media Valve Company are custom blended and compounded at our own facilities in Fort Worth.
A large inventory of raw body castings is maintained for immediate production. Our air conditioned manufacturing facility houses all of the required machining and molding equipment. In strict accordance with the highest quality standards, every Mosites Butterfly Valve is subjected to applicable hydrostatic seat seal and shell test requirements.
With immediate access to Dallas/Fort Worth International Airport, and close proximity to the Port of Houston, Media Valve Company freight traffic experts work closely with all major air and ocean freight forwarders.
At Media Valve Company, we have a resolute commitment to servicing our customers' needs, and we believe in the absolute value of our products.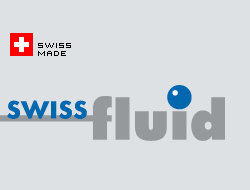 We are guided by our customer's wishes. We specialize in recognizing market-driven requirements and arrive quickly at products that meet or exceed these requirements. Our strategic orientation is geared towards customer service and professional advice. Our vision of the future is the globalization of our sales and purchasing efforts, and the expansion of our in-house manufacturing capabilities.
The satisfaction of our business partners makes our success possible and is our no. 1 priority. Every member of the Swissfluid Team strives and contributes towards that goal. Dealing directly with customers and business partners allows us to react promptly to their requirements and preferences. Our strength lies in innovative products and custom solutions.
Swissfluid's core competence is in the area of specialized lined products that are used for the most severe corrosive or abrasive applications. Our valves and valve systems have been designed for maximum longevity and require little or no maintenance, resulting in low total cost of long-term ownership.
Thanks to the modular concept of our variable components we often can arrive at customer-specific solutions using standard products. Driven by our penchant for innovation our engineering capabilities keep pace with constantly changing technical, economical and social realities.
Due to short response times and our extensive inventory, valves and valve systems can be assembled on short notice, enabling your system(s) to be up and running quickly.
Keeping TCO low (Total Cost of Ownership – the cumulative costs of a product over the entire lifespan of the product) – is the main focus of our marketing efforts. This way we succeed in adding value to the close collaboration with our customers.
We'll be glad to share our know-how with you: we offer individual, real-world training on valve technology and on-site maintenance or and repair at our fully equipped US location in Houston, TX, or at our main manufacturing facility in Lenzburg, Switzerland.